Delvy Law & Finance is a young, dynamic and committed firm focused on comprehensive consulting for entrepeneurs and startups.
Our office brings you personalized treatment, maximum flexibility and efficiency, with the client's full satisfaction and the generation of value as the goals of first priority. We like our work, and this is reflected in our results.
We consider direct treatment with our clients to be essential in order to achieve maximum satisfaction in each case. Our daily work has the pronounced character of being a team coordinated between the different departments in order to offer a comprehensive response that is adapted to all the client's needs.
Always chasing perfection, we attack our projects with freshness, efficiency, seriousness, optimism and professionalism. Our firm supplies not only legal consulting, but added value for your business.
The Delvy Law
&

Finance Consultants Team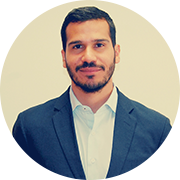 Pablo Mancía
Co-founder
Lawyer specialized in Commercial Law and Legal Aspects of New Technologies, with a calling for entrepreneurship. Pablo is a professional in a constant state of learning, with a passion for the internet business world and the entrepreneurial ecosystem. After having acquired intense experience in consulting companies at a firm in Barcelona, he is now co-founder of Delvy Asesores, an office of innovative lawyers, with a work philosophy based on proximity and knowledge of his clients' needs.
Pablo is always interested in seeing new projects that create value and break with established thinking, and his goal is to help the entrepreneur make his or her projects a reality.
Delvy
Josep Navajo
Co-founder
Josep is an entrepreneur turned lawyer. A lover of the business world and day-to-day company operations.
His specialization lies in commercial and corporate consulting for tech-based companies. This consulting is characterized by his closeness to the entrepreneurs and his knowledge of the specific needs of this sector.
After working for several years consulting for companies in a legal firm in Barcelona, he decided that this was the time to redefine the "legal office" concept, and created, together with Pablo, Delvy Asesores.
Delvy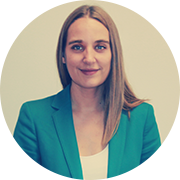 Ainhoa García
Litigation Lawyer
With a wide civil and commercial trial experience and after making a career in a traditional law firms, she joins our team attracted by our philosophy and that of our clients.
Extremely intuitive, rigorous and with a critical vision, his extensive knowledge of the law and the judicial process allows him to provide objective, informed and professional advice to our clients in situations of a litigious nature, analyzing the different scenarios, and moving them in a flat and simple way.
Delvy
Elena Mach
IP/IT Lawyer
Elena has extensive experience in prestigious law firms, as well as in a multinational company in the pharmaceutical sector. He has led both civil, criminal and administrative proceedings covering all types of industrial and intellectual property disputes, representing multinational companies with well-known brands.
Delvy
Aina Rabell
IP/IT Lawyer
Aina has developed her professional career as a lawyer in a multinational company in the cosmetics sector, as well as in an international law firm. He has concentrated his practice in advising and defending industrial and intellectual property rights, unfair competition and advertising law of national and international companies, both administratively and judicially, belonging especially to the fashion, food and pharmaceutical sectors. He has also participated as a speaker in some start-up advisory centers.
Delvy
Cinta Martínez
Tax and Accounting Area
Cinta has studies in Administration and Finance. She has an extensive professional experience in the field of tax and accounting consultancy working with businesses of all sizes. Two of his passions are accounting and technology. Now she ventures into the new challenge of advising startups.
Delvy
Montse Alcalá
Tax and Accounting Area
Montse has a degree in Business Administration as well as a degree in Labour Sciences from the University Pompeu Fabra in Barcelona. He has also supplemented his training in accounting. She is a serious, responsible and thorough person. After several years working in traditional consulting companies in the accounting department , she joined the staff of Delvy Law & Finance to assist in the accounting and tax department thus entering the exciting world of startups.
Delvy
Jonathan Rueda
Tax and Accounting Area
Jonathan has a background in administration and finance. He has worked in several companies in recent years which have allowed him to gain experience and knowledge in both accounting and tax as well as customer services. Joining Delvy staff he gives a twist to his professional world to embark on the path of technological startups .
Delvy
Laura García
Tax and Accounting Area
Finance Department.
After gaining experience as an accountant in traditional companies, she decides to turn her professional profile and guide startups and companies with disruptive models. It is involved, nice and strongly committed. The results are impeccable.
Delvy
Cristina Chamizo
Labor
She has a wide experience in personnel administration of national and international companies, as well as in management of the labor department of different consultancies specialized in startups. She has specialized in Labor Relations, Occupational Risk Prevention and Management and Human Resources Management. She is very hardworking, responsible, proactive and highly oriented to continuous learning.
Delvy
Ioana Bunea
Tax and Accounting Area
Degree in Accounting and Finance from the University of Alcalá in Madrid, after finishing his studies he worked in a traditional counseling, where he learned the basic notions of accounting. After that, she decided to join Delvy because it provides a wide knowledge of accounting for its wide variety of customers. That encourages her to go further and learn as much as possible. He is a proactive, responsible, constant, dynamic, orderly and friendly person.
Delvy
Adrián López
Legal Marketing Manager
Enthusiast of law, technology and marketing, Adrián decided to give a 180º turn to his professional career and his work as a mercantilist lawyer to go deep into to the world of legal marketing. As author of the book "Legal Guide for enterpreneurs: Startups", he was able to go into the entrepreneurial ecosystem, a world that captivated him from the beginning. Proactive and creative, he has held the position of marketing manager in important law firms.
Delvy
Andrea Klobus
Office Manager
Andrea holds a technical qualification in business administration and she is a certified aircraft technician, an unusual combination that has allowed her to enrich her career and cover at the same time different business areas and markets.
She has extensive international experience as Office Manager. Her many interests include a variety of nuances that go beyond her areas of study. Andrea's passions are volunteering, history and anthropology among many others
Delvy
Anna Canals
Intern Law
She is a proactive, responsible, constant, dynamic and organized person and willing to contribute with the knowledge acquired. Finnishing her law degree from Pompeu Fabra University, she joins Delvy Law & Finance to contribute and assimilate experience in the startup world.
Delvy
Blanca Domínguez
Intern Law
Responsible, curious, hard-working and enthusiastic. Currently studying Law Degree at Pompeu Fabra University, he joins Delvy Law & Finance to assimilate experience in the world of legal advice and provide her academic knowledge.
Delvy