THE DELVY CONSULTANTS TEAM
Delvy Law & Finance is a young and dynamic law firm which focuses on providing comprehensive consulting for entrepreneurs, investors and startups.  
Our firm strives to offer you the most personalized treatment, along with maximum flexibility and efficiency, making our clients' satisfaction our top priority. We love our work, and it shows in our results. We believe it is essential to work alongside our clients as team members in order to ensure the best outcome in each case.
Our day-to-day work is characterized by the support of all our departments which come together to offer comprehensive and customized services adapted to the unique needs of each case.
Pablo Mancía
Co-founder & Partner
A specialist in Commercial Law and New Technologies with an entrepreneurial vocation, Pablo is a professional who is constantly learning and is passionate about the world of Internet business and the entrepreneurial ecosystem. After an intense experience in advising companies in a firm in Barcelona, he is now a co-founder partner of Delvy Law & Finance. He is always interested in learning about new projects that add value and break with the established. His aim is to help entrepreneurs to make these projects a reality.
Josep Navajo
Co-founder & Partner
After working for several years advising companies in a law firm in the city of Barcelona, he decided to redefine the concept of "law firm" and created, together with Pablo, Delvy Law & Finance. Josep is an entrepreneur who has become a lawyer and a lover of the business world and the day-to-day running of companies. His specialisation is in providing commercial and corporate advice to technology-based companies. He is characterised by his closeness to entrepreneurs and his knowledge of the specific needs of this sector.
Simón Pérez
Partner & CFO
He is specialized in corporate finance, strategic thinking, negotiation and management and team leadership. Simon believes that the secret to becoming the best startup partner is the perfect balance between a solid financial background and keeping the ability to get excited about new projects and ideas intact. Along his career he has contributed to the creation and development of many entrepreneurial projects, but also to the re-positioning and consolidation of established companies as CFO, business development and CEO.
Àngel Espar
Partner Delvy Andorra
Born in Andorra, Angel has a degree in Business Administration and Management from the IQS (Ramon Llull – Barcelona) and an MBA from the IESE Business School. He began his career in a Big Four as a financial auditor for banks and investment funds. Later he worked as a consultant on corporate governance and internal control in the industrial, pharmaceutical and retail sectors, among others. He has since held various management positions in companies with nine digit turnover figures in the tourism and hostelry industry and in the world of retail. With an entrepreneur profile, he has extensive experience in the areas of economic and financial management, sales, expansion, HR, company transactions and the evaluation of investment projects. In addition, he has always been linked very closely to the world of family businesses, where he has been in charge of various transformation and restructuring processes.
Joan Vila
Partner Delvy México
After years of experience in financial management and management control in Spain and Mexico, Joan specialises in softlanding and back office management of foreign capital companies in Mexico, highlighting his ability to empathise with entrepreneurs and generate confidence in companies through his knowledge of the fiscal, financial and corporate areas.
Helena Checa
Corporate & M/A Manager
Graduate in Law and Master in Law from ESADE and Master in International and Business Law from Luigi Bocconi University. Helena has developed her professional career as a commercial lawyer between an important law firm in Barcelona and an international crowdequity platform. She has concentrated her practice on advising both national and international companies belonging especially to the financial, technological and retail sectors. She has also participated as a speaker at business schools and entrepreneur support centres.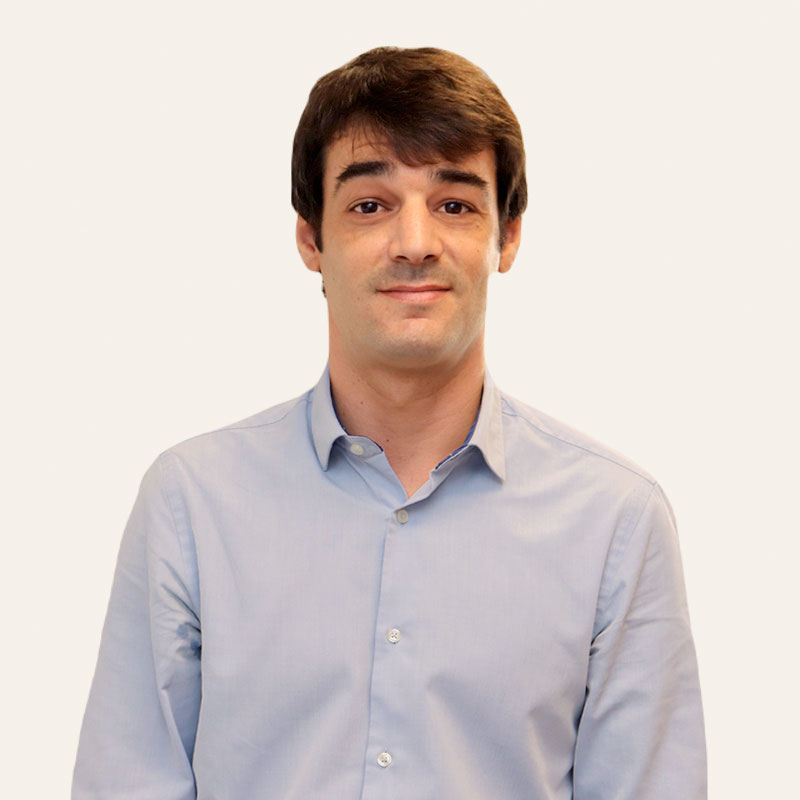 Arnau Vilá
Corporate & M/A Manager
Specialising in Commercial and Corporate Law, and without dissociating himself from the rest of the areas of law that encompass the daily management of any business (labour, tax, administrative, civil and procedural), Arnau joins Delvy excited by its philosophy and seeking to move away from the traditionalism that characterises most law firms in which he has acquired his professional experience to date.
Ainhoa García
Litigation Manager
With extensive experience in the civil and commercial law and after a long career in traditional law firms, she joins our team attracted by our philosophy and that of our clients. Extremely intuitive, rigorous and with a critical vision, her extensive knowledge of the law and the judicial process allows her to give objective, well-founded and professional advice to our clients in situations of a litigious nature, analysing the different scenarios and transferring them in a clear and simple way.
José Morato
IP/IT & Privacy Manager
Since 2015 he has developed his professional career in the area of Intellectual Property, Industrial Property and New Technologies. In addition, both nationally and internationally, he provides services in the areas of Data Protection, Advertising, E-Sports, FinTech, PropTech, Influencers, Software Development, Unfair Competition and E-Commerce.
He is a lecturer in Digital Law at The Valley Digital Business School and the ISDI business school, as well as a regular speaker at conferences on Intellectual Property Law and New Technologies and law focused on the world of Marketing, the Metaverse and Tech.
He is an active member of DENAE Spanish Association of Entertainment Law and Vice President of the Alumni Association of Intellectual Property of the University Carlos III of Madrid.
Toni López
Analista Financiero
Graduate in Business Administration and Management from the University of Barcelona and Master's in Financial Markets from Pompeu Fabra University. With experience in the financial sector and financial consultancy in R+D+i. He is passionate about business analysis and asset valuation, both on a quantitative and qualitative level. He believes that any business model can be more efficient and effective, it only takes training, time and motivation to achieve it.
Jorge Tejero
Finance Advisor Manager
Graduated in Business and Managment Administration from the University of Alcalá de Henares, Master's degree in Audit from the ICJCE and a Postgraduate degree in Corporate Finance from IE. He has worked as a financial auditor, financial director, and M&A manager. He is passionate about technology and the entrepreneurial sector, and believes that he can make key contributions at the right time. 
Cristina Aguilar
Immigration Manager
Cristina Aguilar is a lawyer specialising in international and immigration with extensive experience in advising companies and entrepreneurs, as well as in the processing of various residence and/or work permits. One of her passions is learning languages, which facilitates the performance of her legal specialty in the international arena.
Raúl Garcia
Head of Finance
With a degree in Business Sciences and a Master's in Financial Management, majoring in auditing, Raul
boasts over twenty years of experience in financial roles within service-oriented enterprises. Over the last
decade, he has excelled as the Head of Finance in a vibrant startup.
Teamwork serves as the foundation for achieving the desired outcomes, concurrently fostering an
environment conducive to the personal and professional development of department members.
Dèlia Gibert
HR Manager
Graduated in Psychology from Ramon Llull University, Dèlia joins Delvy to lead the HR department. After a few years working as a HR Consultant in a multinational company she started working for the public administration, in the People&Talent Department.
She has specialized in talent, development, and training areas. She is glad to be part of the team because she feels it's an innovative company that cares about people and talent.
Maria Blanco
Legal Account Manager
Graduated in Law with Master's Degree in Private Law from ICAM Study Center and title of Expert in Data Protection from AENOR. She has developed her professional career as a commercial and procedural lawyer in a boutique firm highly specialized in Corporate, M&A, IP and IT. Her professional practice has been focused on advising companies both nationally and internationally in various sectors, including technology, retail and services. She has also participated as a speaker and teacher at business schools.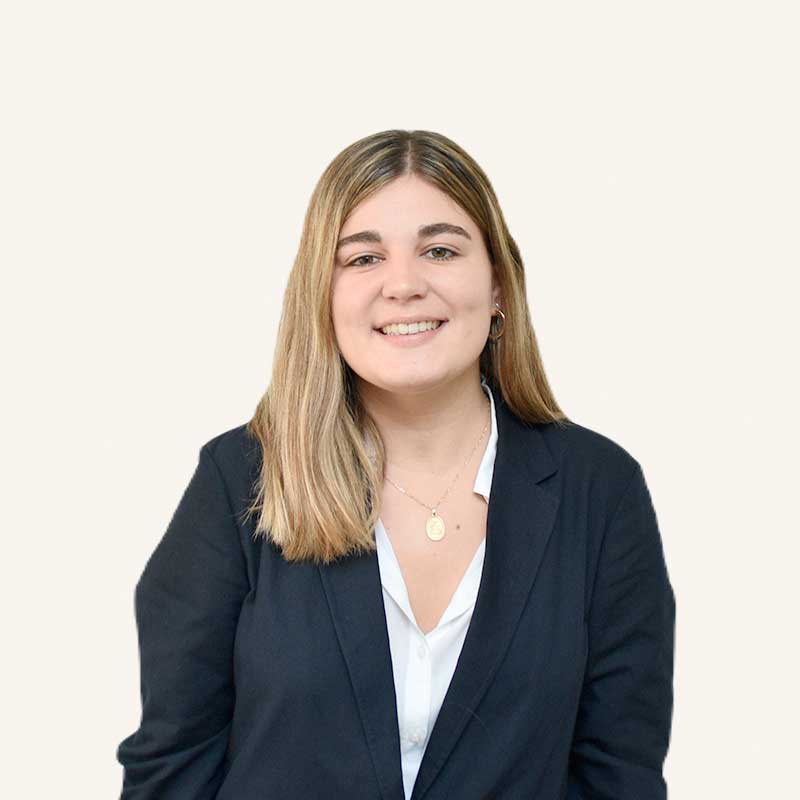 Núria Martínez 
Litigation Lawyer
Graduated in Law at the Universitat de Barcelona and Master in Law at the Universitat Oberta de Catalunya. After gaining experience in a traditional law firm, she joined Delvy Law & Finance as a litigation lawyer, motivated by the magnitude of the firm and the values with which Delvy works, in order to grow personally and develop her professional career.
She is a committed and empathetic person, which is why she dedicates her free time to the realities at risk of social exclusion, also developing her legal knowledge.
Daniel Cortés
Litigation Lawyer
Graduated in Law and Master's Degree for Access to the Legal Profession from the Autonomous University of Barcelona (UAB), Daniel began his professional career in a small firm specializing in Bankruptcy Law, advising companies and individuals on insolvency problems. His path continued to develop in the Bankruptcy field, but this time in a large firm and important pioneer law firm dedicated to the Second Chance Law. Finally, Daniel decides to change his professional course and joins Delvy Law & Finance as a Litigation Lawyer, attracted by the values of the firm and with the aim of adding value to the team with the knowledge acquired since his admission to the Faculty of Law. He is a dynamic, active and decisive person; skills that he continues to build in his work as a lawyer.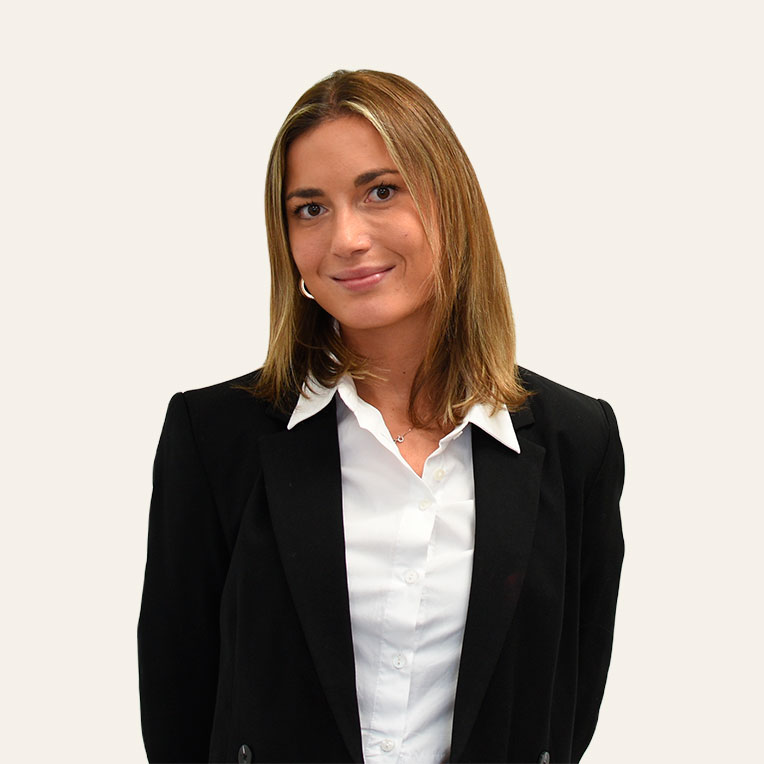 Debora Schiavon
Litigation Lawyer
Graduated in Law from and Master of advocacy at Rovira i Virgili University. Currently studying a Postgraduate in Compliance at the International University of Catalonia.
After gaining experience working with a specialized firm in a admistrative and criminal law, she joined Delvy Law & Finance as a procedural lawyer to deepen her knowledge in the legal procedural world and gain more professional experience.
She is an ambitous and courious person, that's why she always seeks new challenges to expand her knowledge and skills.
Marta Giménez
Paralegal
Graduated in Law from the University of Barcelona, Marta has been practicing as a paralegal, supporting teams of lawyers in multidisciplinary offices, especially in civil and labor matters. She joined Delvy Law & Finance motivated by the magnitude of the firm and the values, in order to grow personally and develop her professional career. She is an empathetic and intuitive person, committed to work.
Aina Rabell
IP/IT & Privacy Manager
Aina has developed her professional career as a lawyer in a multinational company in the cosmetics sector, as well as in a leading international law firm. She has concentrated her practice on advising and defending industrial and intellectual property rights, unfair competition and advertising law, both at an administrative and judicial level, for both Spanish and international companies, particularly in the fashion, food and pharmaceutical sectors. He has also advised and represented multinational companies in the fashion world in matters of piracy and counterfeiting. He has also participated as a speaker in various training and advisory centres for start-ups.
Laia Serramià
IP/IT & Privacy Lawyer
After completing her Law Degree and Master's Degree in Law at the University of Barcelona, Laia began her professional career in the field of Commercial Law.
Barcelona, Laia began her professional career in the field of Commercial Law. Her interest in Intellectual and Industrial Property and New Technologies led her to take a specialised Master's degree at ESADE, which has allowed her to give a new direction to her professional career.
After a year in a leading law firm specialising in the field of Intellectual and Industrial Property, Laia joined the Delvy team with the aim of growing professionally and applying the knowledge she has acquired in the field of Intellectual and Industrial Property.
professionally and apply the knowledge she has acquired in a field of innovation.
Luis Maria Cabello de los Cobos
IT&IP Lawyer
He began in 2018 to develop his professional career as a lawyer in the Commercial area focused on corporate advice, M&A and commercial contracting. During these years he has advised both investment funds, national companies and international groups, expanding his experience and professional orientation towards corporate advice on Privacy and Digital Law.
He is currently developing his professional career in the area of Intellectual Property, Industrial and New Technologies. In addition, both nationally and internationally, he provides services in the areas of Data Protection, FinTech, Influencers, Software Development, Unfair Competition and E-Commerce.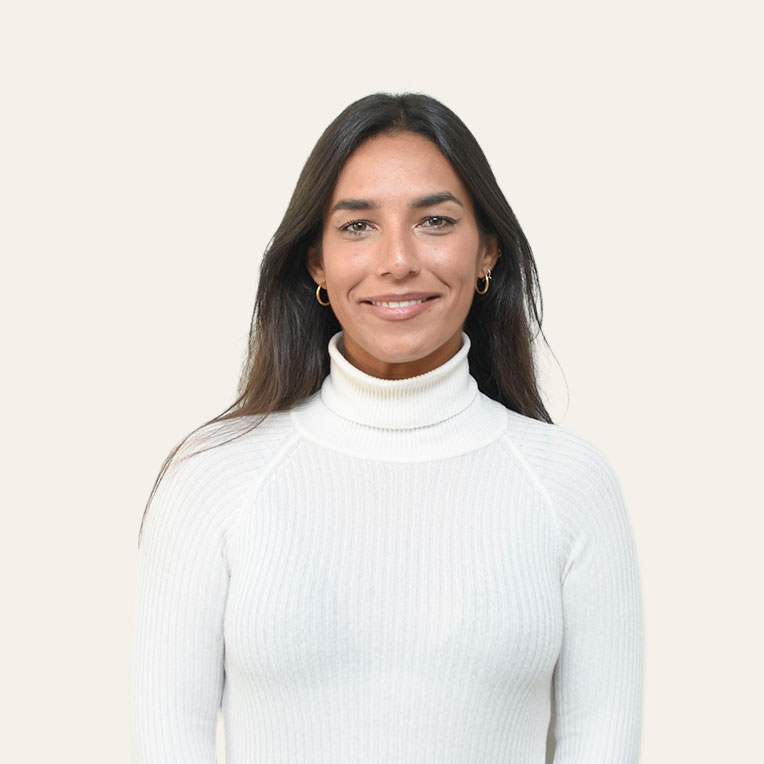 Ana Tévar
IT&IP Lawyer
Graduated in Law and Political Science at the University of Salamanca. She has a double Master's Degree in Digital Law, New Technologies and Entrepreneurship at IE in Madrid. She has worked in other international law firms and consulting firms advising startups, SMEs and international companies in the IT sector, both national and foreign, in matters related to Data Protection, Digital Law, Intellectual Property, E-Commerce, Gaming Regulation, Marketing, Technology Contracting, influencers, etc.
Enrique Paramio
Tax Lawyer
Graduated in Law and Double Master's Degree in Access to the Legal Profession with specialization in Tax Advice and Management at ESADE. He has developed his professional career in different law firms providing corporate and individual tax advice, both nationally and internaonally. He joins Delvy to contribute his knowledge of tax advice in the Tax Department.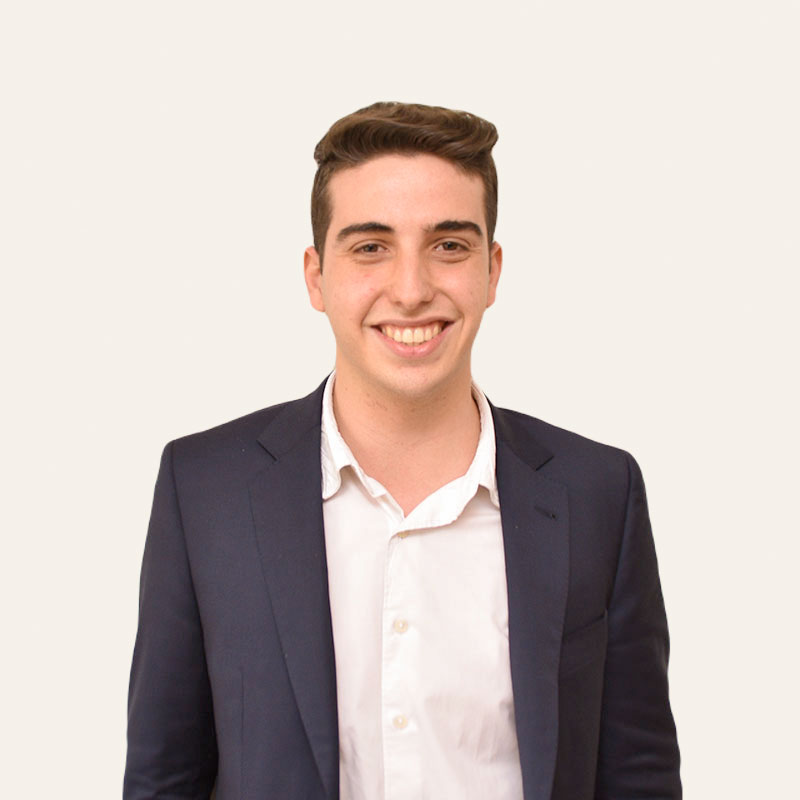 Guillem Balsells
Finance Intern
Graduate in Business Administration and Management and Master in Venture Capital and Private Equity. Guillem joins the finance department as Junior consultant and CFO.
as consultant and CFO. He is an ambitious person, studious in the startup sector, and a great and highly motivated to meet the objectives and challenges that are proposed to him. Guillem aims to develop his skills to the maximum and make the sector grow.
Marc Meca
Associate Financial Consultant
After receiving his training at the Universitat Pompeu Fabra and the Bi Norwegian Business School, Marc started his professional career in the public, technological and entrepreneurial sectors. Passionate about the changing world of startups and technology, being part of Delvy is a step forward in developing financial skills in the technology and innovation sector.
Max López de Lamadrid
Finance Department
Graduate in Management of Business and Technology. Max joins the finance department as a Junior Consultant and CFO. He is an ambitious individual with a strong interest in the startup sector and great motivation when it comes to the goals and challenges set before him. Max's objective is to maximize his knowledge and be part of the growth of the ecosystem.
Catalina Gutiérrez
Accountant
Graduated as Business Administrator from the Libre University of Colombia and as a tax management technician from the Association of Tax Technicians of Catalunya.
He has 15 years of experience in tax consulting with clients from different sectors.
I consider myself a committed, thorough person with a willingness to achieve goals.
Carlos Fernández
Accountant
With a degree in Labour Relations and a Master's Degree in Taxation and Tax
Consultancy from the Centro de Estudios Financieros, Carlos has more than 25 years' experience. He has been part of different consultancies and professional firms providing accounting and tax advice to both companies and individuals.
Eva Chamizo
Labour Technician
A graduate in labour relations and law, she worked in the labour departments of various consultancies before moving into banking, where she furthered her training and professional career. Now she is delighted to return to employment consultancy for the start-up sector. She is a tenacious person, advocate of high quality services, proactive, creative and continuously learning.
Sergi Ceciliano
Labour Technician
Graduated in Labour Relationships in Pompeu Fabra University, I have done my internship in Delvy to develop professionally and gain knowledge and experience un the labour world and startups and technological enterprises in particular. Personally I am a very responsible who likes working as a team and willing to keep learning.
Ioanna Sismanidou
Finance and BPO consultant
Accounting & Finance as well as MBA graduate of the International University of Greece with experience in the financial sector both in national and international companies. Ioanna has worked 2 years as a Treasury Officer with speciality in Foreign Exchange Management as well as in the Accounting Department of a British Tour Operator. Enthusiastic and eager to be assigned to inspiring, challenging projects and add to them the highest possible value with devotion and confidence. The objective of the incorporation into the Delvy's dynamic team is the further development of her professional career and the profound understanding of the world of Business.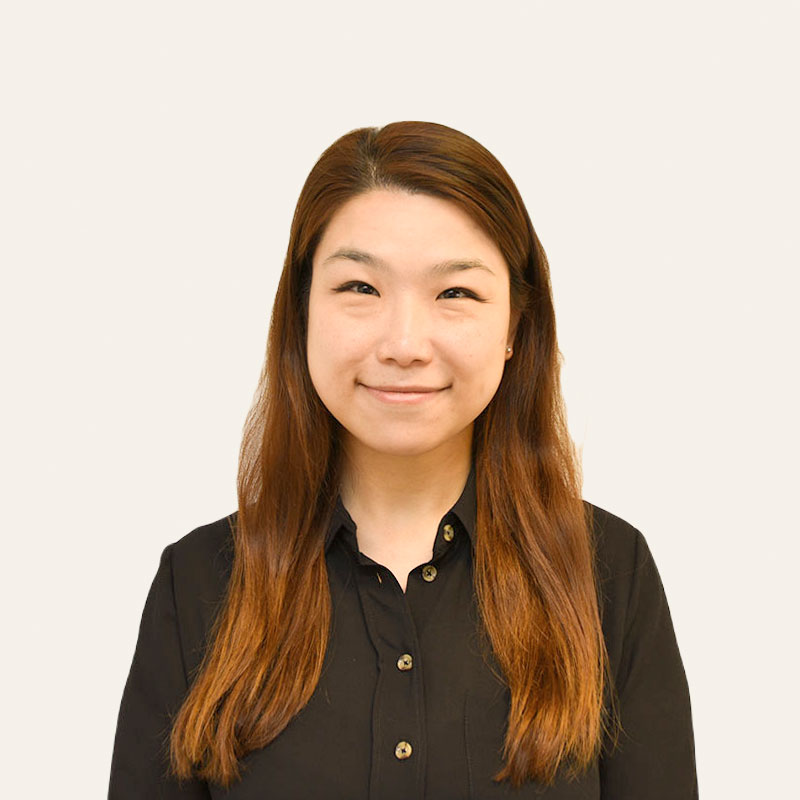 Shirley Liu Wah Yan
FINANCE AND BPO CONSULTANT
Shirley has a bachelor degree in business (Accounting) and got her CPA Aust. with 15 years of experience in accounting, audit and tax planning for local and foreign clients. She has developed her career as an auditor and became a senior accountant (Audit & Account)
Brian Alan Scotti
Finance & BPO Consultant
Accounting & Business Administration graduate of the Instituto Universitario Aeronáutico de Córdoba, Argentina in 2013. Brian has more than 9 years of experience in several areas such as Accounting, Administration and International Taxes in national and international companies, such as Ernst & Young, Four Seasons y Majorel SP Solutions, among others.

His enthusiastic and dynamic personality has taken him to look for new projects that lead him to continue his professional development.
Marieta de la Cruz
Accountant Artist
Marieta is a CPA and has earned a BS Accountancy degree in the University of Saint Louis Tug., Philippines. The companies she has worked with are clients of the Big 4 Auditing Firms engaged in shipping, manufacturing, retail, construction, food franchise, amusements, real estate, and general services, with reporting standards that are a mix of International Financing Reporting Standards (IFRS) and US GAAP. She professionally gained her 18 years of experience in Accounting, Finance, Taxation, Budget, Audit and Business Processes in diversified and top 10,000 industries in the Philippines and became a Senior Accounting Manager before she joined Delvy. She believed that being employed in Delvy is a huge opportunity to embrace as she embarks her knowledge with the multicultural and diversified business practices in European set up.
Sofia Grassi
Accountant & TAX Technician
After completing her double degree in Business Administration and Public Accountant at the University of San Andrés, Sofía began her professional career as an accountant in one of the most important firms in the world in the consulting and auditing sector. The passion for languages allowed her to take a new direction in her professional career. She joined Delvy with the aim of growing professionally and gaining experience in the world of finance.
Alina Savela
Finance and BPO consultant
Degree in Finance and Business Administration. She holds a Master's degree in Project Management. In addition, she is currently doing a postgraduate degree in Business Analytics. She has extensive experience in multinational companies in different sectors. Over the last few years she has been part of the teams of Fira Barcelona and Grup Carles Abellan, carrying out different projects and managing the operational part. He has acquired extensive knowledge in PMBOK, Agile, and Business Intelligence.
Sumiran Adhikari
BPO consultant
Sumiran decided to leave her home country (Nepal) at the age of 18 in search of new projects and professional training. During this stage, she obtained a diploma and a bachelor's degree in International Hospitality Management in Ireland, along with a Master's degree in Financial Management and Project Management in Spain. She has more than 4 years of experience in Administration from Ireland and 2 years of experience as a Financial Analyst and Accounts Receivable Specialist in Spain. She is currently employed as a Project Manager in Delvy BPO and aims to advance professionally in the future.
Belén Barrios
Fincance & BPO Consultanter
Belen is from Argentina, has a degree in Business Administration, graduated from the University of Buenos Aires and has completed an Executive Program in Project Management at the National Technological University, both in her native country. Her experience in the Finance Management and Control department in multinational companies, such as Accenture and Mckinsey & Company, has provided her with skills that she believes will add value to her experience at Delvy BPO as a Project Accountant.
Andrea Klobus
Office Manager
Andrea is a technician in business administration and also has an aeronautical background, a somewhat unusual combination that has allowed her to enrich her professional career by covering different areas and markets. She has extensive international experience as an Office Manager. Her multiple interests include a variety of nuances that go beyond her areas of study, being a passionate volunteer, history and anthropology among many others.
Nazarena Ardusso
Office Management Assistant
Graduated as an English teacher, Nazarena has developed professionally in different international fields; having worked in Argentina, United States, Italy and Spain. Her academic background helped her foster her organizational, creative and leadership skills, as well as perform easily in the area of interpersonal relationships. She joins Delvy with the aim of offering a service of excellence and quality both to the internal team and to clients and collaborators.
Ornella Marabini
Assistant Office Manager
Ornella has a CFGM in Administrative Management and is studying the online degree in Human Resources and Labor Relations at the International University of Valencia. She has always worked in the administrative area both in Argentina and Spain, which led her to study the career while she continues to gain professional experience and contribute with her knowledge and detail-oriented personality to Delvy Asesores.
Nil Vivó
Tax Technician
Recently graduated in Higher Technician in Administration and Finance. With previous experience in the accounting department of another company through an internship, he joins Delvy as an assistant accountant to further expand his experience in this sector. He is organized, methodical, and eager to learn.
Marina Campàs
Corporate / M&A Department
Marina is a student of the Master's Degree in Professional Legal Practice at UPF Barcelona School of Management and the Bachelor's Degree in Business Administration and Management at UOC. Graduated in Law at Universitat Pompeu Fabra. Marina is an active and hard-working person. She joins Delvy to do her master's degree internship, eager to learn and gain professional experience in the field of Corporate Law.
Pablo Gallego
Corporate and M&A Department
Pablo joins Delvy's Corporate and M&A team in order to provide support in the tasks that are specific to him, such as carrying out all types of business acquisition transactions, financing transactions for startups, as well as advising on any other commercial matter. He has completed a master's degree in Corporate Legal Practice at Centro de Estudios Garrigues, and has studied in depth the international nature of M&A at the London School of Economics, having previously worked in the same area at one of Spain's leading law firms.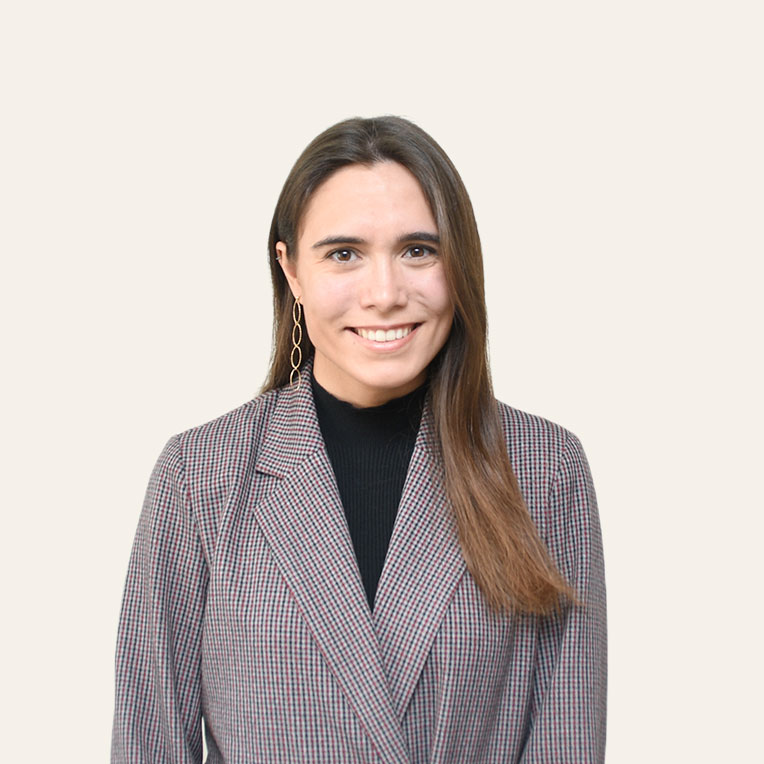 Marina González
Corporate / M&A Intern
Law student in Pompeu Fabra University with specialization in international relations and business law, Marina becomes part of the Delvy Law&Finances team in order to do her degree's internship. Her intention is to learn as much as possible, to form herself, and to gain experience in the business law world from an environment that is young, dynamic and full of opportunities.
Oriol Codina
Litigation Department
A Universitat Pompeu Fabra graduate in law, Oriol has joined Delvy to put in practice all the knowledge acquired for the past four years, while studying the Master in Professional Legal Practice at UPF-BSM. He is responsible and resolutive, with great motivation and eager to learn.
Anna Sole
Litigation Department
Graduated in Law from the Pompeu Fabra University and currently studying the Master of Law and
Procurement at the Barcelona School of Management. Anna joins Delvy's litigation department to
carry out the extracurricular internships of the master's degree to gain professional experience, but
above all, to learn the practical application of law that she likes so much. Hard-working, responsible
and active are the characteristics that best describe her in the workplace.
Marta Ibáñez
Litigation Department
Marta is final year student of the Double Degree in Law and Business Administration and Management at the Autonomous University of Barcelona. Marta joins Delvy to do her internship in the Litigation department. She is looking forward to training, learning and acquiring professional experience in the field of law. Committed, responsible, constant and eager to join the team.
Ana Garcia
Labour Department
Studying the fourth year of Labour Relations in University Pompeu Fabra. Ana begins on the labour department as an intern, wants to improve and get on job world for put in practice the knowledge I have learnt 3 years ago. She's responsible, proactive, and hardworking person.
Begin in Delvy motivated about this challenge!
Eric Oliva
Finance Department
Eric, currently in his fourth year of Economics studies at Pompeu Fabra University, joins Delvy to undertake his internship. He possesses an unwavering enthusiasm for exploring the startup-
related work environment, thanks to his innate proactiveness and desire to engage with clients who constantly face challenges. Eric is fully prepared to assimilate and apply the knowledge he
has acquired throughout his academic journey.