Delvy Law & Finance is a young and dynamic law firm which focuses on providing comprehensive consulting for entrepreneurs, investors and startups.  
Our firm strives to offer you the most personalized treatment, along with maximum flexibility and efficiency, making our clients' satisfaction our top priority. We love our work, and it shows in our results. We believe it is essential to work alongside our clients as team members in order to ensure the best outcome in each case.
Our day-to-day work is characterized by the support of all our departments which come together to offer comprehensive and customized services adapted to the unique needs of each case.
THE DELVY LAW & FINANCE CONSULTANTS TEAM
Pablo Mancía
Co-founder & Partner
A specialist in Commercial Law and New Technologies with an entrepreneurial vocation, Pablo is a professional who is constantly learning and is passionate about the world of Internet business and the entrepreneurial ecosystem. After an intense experience in advising companies in a firm in Barcelona, he is now a co-founder partner of Delvy Law & Finance. He is always interested in learning about new projects that add value and break with the established. His aim is to help entrepreneurs to make these projects a reality.
Josep Navajo
Co-founder & Partner
After working for several years advising companies in a law firm in the city of Barcelona, he decided to redefine the concept of "law firm" and created, together with Pablo, Delvy Law & Finance. Josep is an entrepreneur who has become a lawyer and a lover of the business world and the day-to-day running of companies. His specialisation is in providing commercial and corporate advice to technology-based companies. He is characterised by his closeness to entrepreneurs and his knowledge of the specific needs of this sector.
Simón Pérez
Partner & CFO
He is specialized in corporate finance, strategic thinking, negotiation and management and team leadership. Simon believes that the secret to becoming the best startup partner is the perfect balance between a solid financial background and keeping the ability to get excited about new projects and ideas intact. Along his career he has contributed to the creation and development of many entrepreneurial projects, but also to the re-positioning and consolidation of established companies as CFO, business development and CEO.
Aina Rabell
IP/IT & Privacy Manager
Aina has developed her professional career as a lawyer in a multinational company in the cosmetics sector, as well as in a leading international law firm. She has concentrated her practice on advising and defending industrial and intellectual property rights, unfair competition and advertising law, both at an administrative and judicial level, for both Spanish and international companies, particularly in the fashion, food and pharmaceutical sectors. He has also advised and represented multinational companies in the fashion world in matters of piracy and counterfeiting. He has also participated as a speaker in various training and advisory centres for start-ups.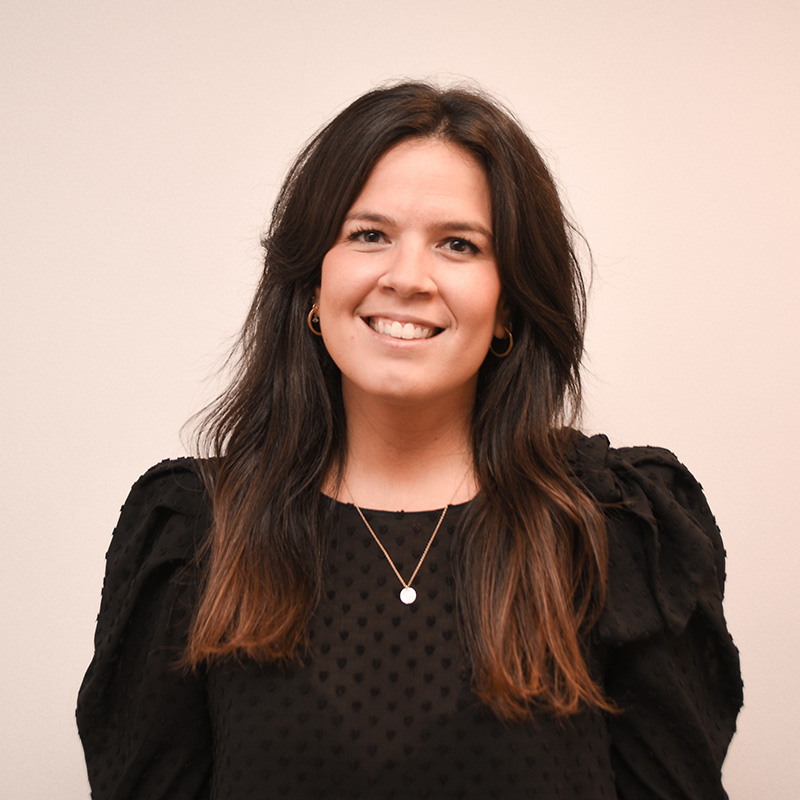 Helena Checa
Corporate & M/A Manager
Graduate in Law and Master in Law from ESADE and Master in International and Business Law from Luigi Bocconi University. Helena has developed her professional career as a commercial lawyer between an important law firm in Barcelona and an international crowdequity platform. She has concentrated her practice on advising both national and international companies belonging especially to the financial, technological and retail sectors. She has also participated as a speaker at business schools and entrepreneur support centres.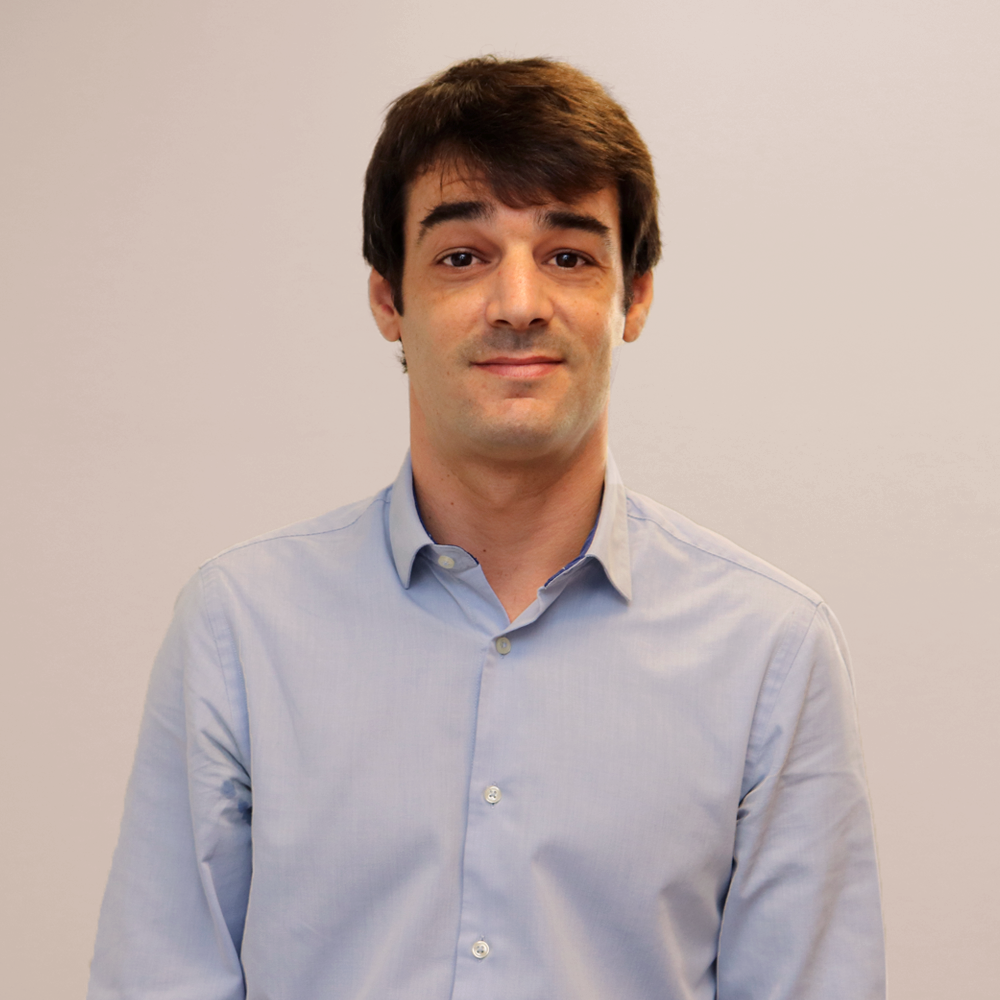 Arnau Vilá
Corporate & M/A Manager
Specialising in Commercial and Corporate Law, and without dissociating himself from the rest of the areas of law that encompass the daily management of any business (labour, tax, administrative, civil and procedural), Arnau joins Delvy excited by its philosophy and seeking to move away from the traditionalism that characterises most law firms in which he has acquired his professional experience to date.
Toni López
Financial Consultant & CFO
Graduate in Business Administration and Management from the University of Barcelona and Master's in Financial Markets from Pompeu Fabra University. With experience in the financial sector and financial consultancy in R+D+i. He is passionate about business analysis and asset valuation, both on a quantitative and qualitative level. He believes that any business model can be more efficient and effective, it only takes training, time and motivation to achieve it.
Sonia Chiva
Chief Operating Officer (COO)
Professional with more than 25 years of experience in the professional services sector, specialising in finance, human resources, operations and strategic consulting in multinational and multidisciplinary organisations. Change agent and mentor for Executives and Startups. At Delvy I lead the Central Services area, helping to control the main performance indicators of the office, in close collaboration with the partners' collective. I believe in common sense and logic applied to business decisions, and that these take into account the individual competencies and aspirations of the people working in the organisation.
Gemma Brulles
Business Developer
After a long experience in internationalization projects of companies and in particular in the Asian market, Gemma is specialized in Business Development to expand and improve the positioning of the firm. At Delvy she defines the different strategies to attract new projects for each team of the firm and in particular, "corporate venturing". She promotes and makes the firm visible in the business and innovation environment. He is passionate about supporting young entrepreneurs, learning about their projects and encouraging networking.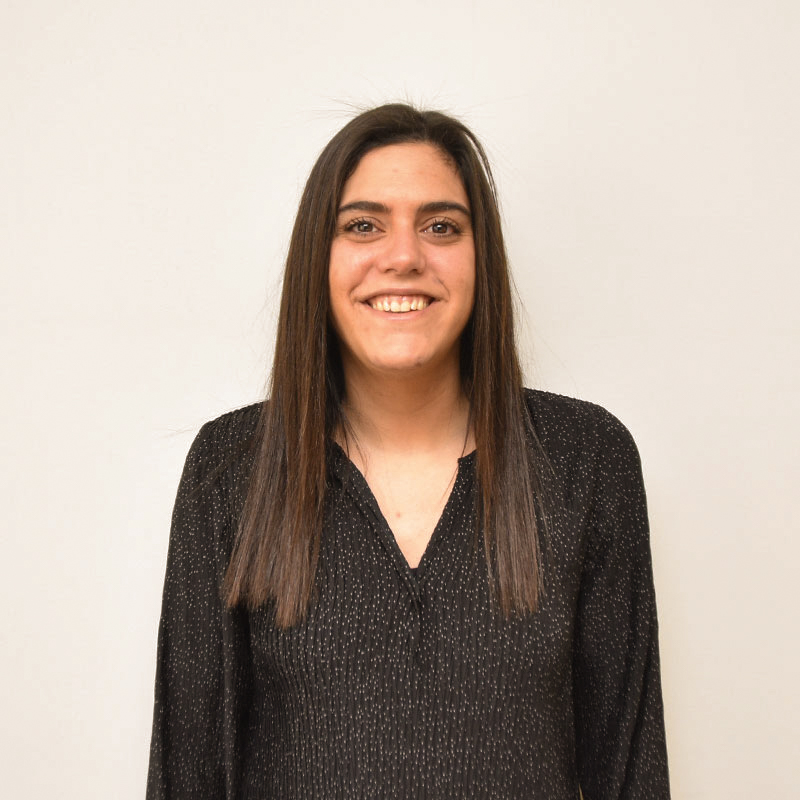 Anna Canals
Corporate & M/A Lawyer
She is a proactive, responsible, constant, dynamic, orderly person who wants to contribute with the knowledge acquired. With a Degree in Law from the Pompeu Fabra University and a Master's in Law from the UOC, she joins Delvy Law & Finance to contribute and assimilate experience in the world of startups.
Sara Giménez
Accountant & TAX
Graduated as Senior Technician in Administration and Finance. I started working in a law firm in the accounting department where I began to become familiar with the registration of invoices, with taxes and customer treatment.
Once that stage was finished, I continued in the accounting department of a property management company. There I was in charge of the accounts of the neighboring communities and managed the rent of the tenants. In that job position I was able to develop my experience dealing with costumers.
My last job was in a law firm whose is focused in tax consultancy. There I have worked in the accounting department where I acquired knowledge of companies that are dedicated to real
estate development, rehabilitation or building.
My incorporation at Delvy changes the direction of my professional career because it will allow me to meet new companies such as startups. That is a challenge for my carrer because I really enjoy
discovering new areas that allows me to develop as a profesional.
Arturo Toro
Accountant & TAX Team Leader
Arturo is Tax Accountant. Graduated in Administration and Finance and has a master's degree in Financial Management. His time in many consultancies and companies in recent years has allowed him to acquire experience and knowledge in the accounting and tax field as well as in customer orientation. With his incorporation to the Delvy Tax staff, he embarks on the world of technological startups.
Albert David
Accountant & TAX Team Leader
I have a degree in business studies, supplemented by a course in tax law and tax consultancy.
And tax consultancy, i have more than 30 years of experience in accounting and tax consultancy, 9 of them on the
9 of them on the staff of other firms and since 1999 as a freelancer, which has allowed me to
freelance which has allowed me to get to know a greater variety of companies thanks to the
collaboration with different consultancies.
Currently focused on delvy and the world of startups.
Outside of work i love music and sharing a table with friends.
Paola Falicoff
Accountant & TAX Technician
Public Accountant and Bachelor in Administration from the University of Buenos Aires with more than 20 years of experience acquired both in Argentina and Barcelona. She has worked in almost all areas related to accounting in companies, including the responsibility of the same, as well as the management of client portfolios in various consultancies, carrying out the entire accounting and tax process. Proactive professional, perseverant in achieving goals, with a great capacity to adapt to changes, responsible and motivated by personal and team improvement.
Juan Carlos Holguín
Accountant & TAX Technician
Passionate about the accounting and tax world of companies. Juan Carlos joins Delvy Law & Finance with the purpose of contributing all his knowledge acquired throughout his career in the world of graphic arts and offering his help in the day-to-day management of the business world and betting on its innovation.
Alexandra Sotskova
Accountant Technician
Diploma in Finance and Accounting from the University Rovira y Virgili of Reus and master's degree in finance from the IEF. After working as a sales clerk for many years, and one year in the accounting department of an agency, I have decided to start a new stage in the world of tax and accounting consultancy, in order to develop and grow as a professional within it.
Constant, proactive, dynamic, enthusiastic, eager to learn and above all to contribute the knowledge acquired so far.
Gabriela Contreras
Accountant & TAX Technician
Graduated as a Technician in Administation and Finance, and a History degree from the Universitat Autònoma de Barcelona. I having been working in differents arees, and as administrator in a medical center for three years. I have decided to turn my professional career and be able to develop in the tax and accounting area. I'm a responsable, proactive and willing to learn and grow up professionaly every day.
Gerard López
Labour Technician
After graduating in Labour Relations at the UAB and working for a few years in a well-known office in his home town, Gerard wanted to take the leap, establishing as his main objective to develop his already acquired knowledge by accompanying and advising a multitude of startups and developing companies in the labour field. He is an attentive, proactive person with a desire to continue learning and constantly improving.
Estefanía López
Labour Technician
Graduate in Labour Relations from the University of Barcelona, with a Master's Degree in Labour Law Consultancy, studied at the same university. She has extensive experience as a labour advisor in different sectors and specialises in immigration law. Being passionate about volunteering, she has participated in several projects providing advice on job search and the development of business plans for foreigners and women over 45.
Ioanna Sismanidou
Finance and BPO consultant
Accounting & Finance as well as MBA graduate of the International University of Greece with experience in the financial sector both in national and international companies. Ioanna has worked 2 years as a Treasury Officer with speciality in Foreign Exchange Management as well as in the Accounting Department of a British Tour Operator. Enthusiastic and eager to be assigned to inspiring, challenging projects and add to them the highest possible value with devotion and confidence. The objective of the incorporation into the Delvy's dynamic team is the further development of her professional career and the profound understanding of the world of Business.
Shirley Liu Wah Yan
FINANCE AND BPO CONSULTANT
Shirley has a bachelor degree in business (Accounting) and got her CPA Aust. with 15 years of experience in accounting, audit and tax planning for local and foreign clients. She has developed her career as an auditor and became a senior accountant (Audit & Account)
Benedikta Baublytė
BPO Consultant
Graduated in Economics from University of Vilnius. Following the start as an auditor in one of the Big4, Benedikta has advanced her career in accounting. Experienced as Accountant and Sr Accountant in international environment for companies of different sectors (banking, technology and consulting).
Javier Pérez
Accountant & TAX Technician
Graduate in Economics and Business Studies from the University of the Basque Country. He brings more than 30 years of professional experience in administration, finance, accounting and management control departments. With the experience acquired in multinational companies, small companies and startups, he considers that he provides continuous training, perseverance, teamwork, adaptation to change, dedication to the internal client and common sense, Qualities that you consider key to success in a professional project.
Nazarena Ardusso
Office Management Assistant
Graduated as an English teacher, Nazarena has developed professionally in different international fields; having worked in Argentina, United States, Italy and Spain. Her academic background helped her foster her organizational, creative and leadership skills, as well as perform easily in the area of interpersonal relationships. She joins Delvy with the aim of offering a service of excellence and quality both to the internal team and to clients and collaborators.
Marta Cuello
Accountant and Tax Intern
Fourth-year student of the Business Administration and Management degree at the University of Barcelona, doing internships at Delvy. I join the team with a great desire to learn, to get to know the sector and to have the opportunity to grow in my professional career. Involved, open to new challenges, with the ability to work in a team, responsible, and enthusiastic.
Mario Queralt
Accountant & TAX Intern
Currently studying Economics at Pompeu Fabra University and with the intention of doing a master's degree to specialize in tax and accounting consulting, I came to Delvy with a great desire to learn, develop as a professional and enter in a world as interesting as that of startups and technology companies. I like challenges and this is a very exciting one.
Borja Combas
Accountant Intern
Borja, who has just graduated in Economics from the University of Barcelona, has joined Delvy, in the form of an internship, to be able to improve his skills and apply his acquired knowledge, with the desire to learn, to face new challenges. and to be able to grow in their professional development.
Sandra Trujillo
Labour Intern
Law student at UOC and Labour Relations at Universidad Pompeu Fabra. Sandra has joined up Delvy Law & Finance with the aim to gain experience in the Law and Labour market, with special focus on startups. She is responsible, proactive and highly motivated to learn new skills. Besides, she looks forward to applying the knowledge learned during her last academic years.
Astrid Mallarach
Lawyer Corporate / M&A Intern
Àstrid is a student of the Master's Degree in Professional Legal Practice at Universitat Pompeu Fabra, she also graduated in Law and Business Administration at the same university. Àstrid is an active, organized and team-oriented person. She joins Delvy Law & Finance for her Master's internship, eager to specialize and gain professional experience in the field of Corporate Law.
Blanca Dastis
Corporate / M&A Intern
Graduated in Law and Economics at Pompeu Fabra University and studying the Master in Law at UPF Barcelona School of Management, she is a practical and proactive person with a great motivation to learn. She joins Delvy Law & Finance for her Master internship, very enthusiastic to acquire professional experience in the field of Commercial Law and to put her knowledge into practice as well as to continue her education.
Laura Espinós
Lawyer Corporate / M&A Intern
After having studied the Double Degree in Law and Global Governance at ESADE Business & Law School, I join the Delvy team while currently undertaking the Double Master in Legal Practice and Corporate Law at the same university. Because of my several international experiences in different countries, I hope I can bring to the firm some dynamism, flexibility, and a cross-cutting approach to the law. My goal during these months is to gain experience in the specialization of corporate law, and I consider it a great opportunity to start my professional career in a firm dedicated to the world of startups and technological companies which are leading innovation in the business ecosystem.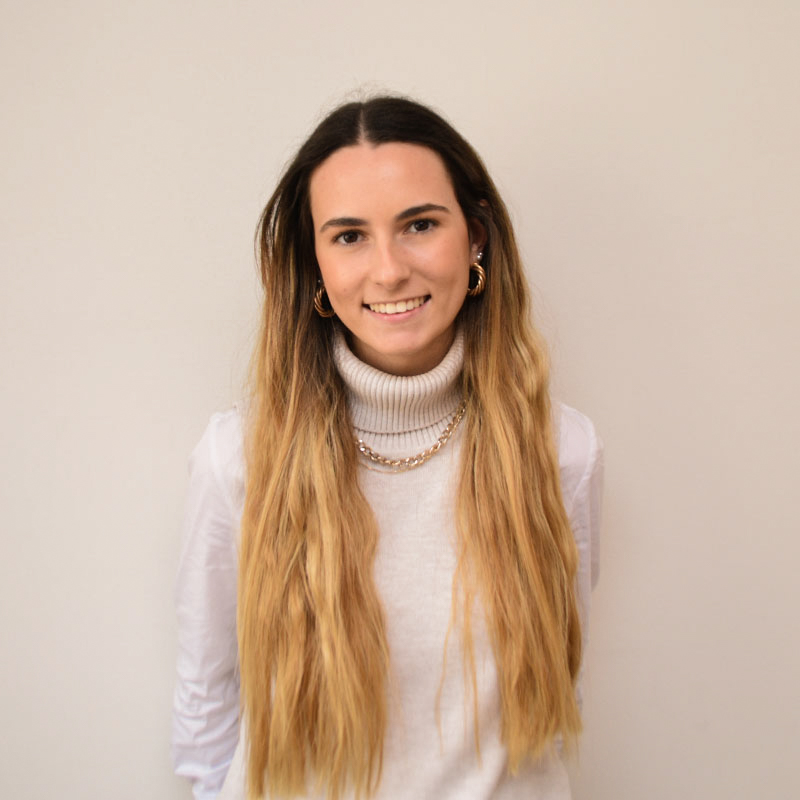 Georgina Pons
Corporate / M&A Intern
Georgina, a fourth year law student at Pompeu Fabra University in Barcelona, has started her internship at Delvy to get to know the sector from the inside and to start specializing in commercial law. She is a responsible person who is eager to learn and put into practice the knowledge she has acquired through her years of learning.
Marina González
Corporate / M&A Intern
Law student in Pompeu Fabra University with specialization in international relations and business law, Marina becomes part of the Delvy Law&Finances team in order to do her degree's internship. Her intention is to learn as much as possible, to form herself, and to gain experience in the business law world from an environment that is young, dynamic and full of opportunities.
Isabel Cortes
Corporate Laywer Intern
I am currently finishing my Law Degree at the University of Zaragoza. During the first semester of this year, I have been studying at the University of Coimbra with the Erasmus + programme. On the personal side, if I have 5 minutes free, I will probably be writing or playing the guitar, since music has been my natural form of communication for years.